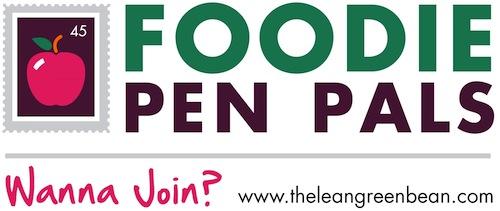 Hi divas! It is the last day of the month which means it is time for another edition of the Foodie Pen Pals program. I just love the idea of this. I submitted my name at
The Lean Green Bean
by the 5th of the month and was paired with a foodie pen pal. We exchanged names, addresses and diet information and the I went shopping for my pen pal. The food was sent and on the last day of the month (today), I am sharing what my April Foodie Pen Pal sent me.
This month I was paired with Alexia from the Dallas/Ft. Worth area. She sent me a fabulous grab bag of foodie goodies that she bought at her favorite local health food store, Central Market in Ft. Worth. She said she was inspired by the "bling" in my blog so she calls this box Cowtown Bling (for those of you who don't know Ft. Worth is sometimes called Cowtown).
The box contents:
BBQ sauce. This BBQ sauce is made in the Dallas/Ft. Worth area. I used it on some deer steaks (my hubby and I eat deer as opposed to beef as it is lower in fat and calories and free because my cousin hunts). It was very yummy.
Chocolate bar. This was also made in the Dallas/Ft. Worth area. It was a very good snack on a particularly rough day at work.
Green Superfood powder packets in orange creamsicle & chocolate. I mixed each of these with water for afternoon snacks.
Edible flowers. I had never had edible flowers but they were quite yummy.
Lavender. Smells so good.
Hibiscus Tea. Tastes so good in the evenings when I am trying to de-stress from the day.
Pink Peppercorns. I haven't tried these yet, but I am planning on using them on some pork chops.
Coffee chili rub. When I saw this in the package, I thought this would be fabulous on some burgers, steaks and/or chicken breasts. And I was right.
This was another great experience. I can't wait to sign up and see who I get paired up with in May!